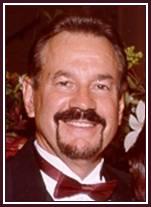 Eddie Forman
Musician, Educator, Composor, Arranger and
Leader of the "Eddie Forman Orchestra"
50 Years in the Polka Industry
Eddie Forman, Musician, Educator, Composer, Arranger and Polka Band Leader of the "Eddie Forman Orchestra", known to many as E.F.O., has been promoting Polka music since 1968. Eddie was born on June 3, 1953 in Hadley, Massachusetts. His parents who are both of Polish descent exposed him to Polka music at an early age. They were strong believers in keeping the Polish traditions and Polish music alive in the family. As a young boy, Eddie was inspired to play the accordion by watching Myron Floren on the Lawrence Welk show. At the age of 5 he took accordion lessons from two local accordionists Stanley Bednarz and John Berestka. His accordion was bigger than he was.
Growing up with Happy Louie as his mentor, Eddie was inspired by his musicianship and professionalism in the Polka Industry. This encouraged Eddie to start up his own band "The Eddie Forman Orchestra" in August of 1968, at the age of 15. Persistence and perseverance were Eddie's driving force behind his success. Because he wasn't old enough to drive himself to his jobs his father drove him to his engagements during his first 2 years of playing.
It is Eddie's love for music and his Polish heritage that has kept him in the Polka business for 50 years. He has one of the busiest performance schedules, which consists of over 90 engagements per year. The Eddie Forman Orchestra is in high demand and has performed throughout the United States. He has appeared at many Polka Festivals and Polka Weekends during his 50 years of playing such as "Fran Fierst Polka Weekend", "Polka Spree by the Sea", "Frankenmuth Summer Music Fest", "Polkamotion by the Ocean", "Bethlehem Musikfest", "Polkabration", "Polkapoloza" and "Seven Springs Polka Fireworks" just to mention a few. Eddie along with his wife Carol organizes bus tours taking their large following of dedicated fans to various festivals and Polka weekends. They have also organized many Bermuda and Caribbean Polka cruises.
Eddie is a member of the International Polka Association and the United States Polka Association. He has produced a total of eighteen recordings. From his first album in 1973, "Tiger By The Tail", to his 2016 recording, "The Rest of My Years". He recorded on many labels such as Halo, Starr, JRJ, and his own "EFO" label. From 1988 to 1996 Eddie also tried his hand as a Polka Disc Jockey on station WQZQ, 91.9 FM from Northampton, Massachusetts for three hours every Saturday morning. He also fills in as a Polka Disk Jockey on the local Amherst, Massachusetts station WMUA.
Eddie has received numerous awards for his orchestra in recognition of promoting Polka music and culture. In 1989 he was presented with a Citation from the Governor of Massachusetts in honor of his dedication to the Polka Industry. In February of 2000, Eddie and the "E.F.O." received two awards. Both awards were based on votes from the listening audience for the year 1999. The first, the 4th annual "WCUW Whammy Award" from Radio Station WCUW in Worcester, Massachusetts for the CD of the Year, "A Song In Everybody's Heart". The second, the "WARE Song of the Year Award" from Radio Station WARE 1250 in Ware, Massachusetts for the Polka, "A Song In Everybody's Heart" and "Gods Family Waltz". The Eddie Forman Orchestra was also voted "The People's Choice Award" in 2004 and 2005 at Polka Spree by the Sea festival in Wildwood, New Jersey. Eddie received his greatest honor in April of 2006 when he was voted into the International Polka Music Hall of Fame. Eddie and his wife Carol were privileged to be asked to be 2012 Grand Marshalls at the Pulaski Day Parade in Northampton, MA. In 2014 Eddie was honored as Ludlow, MA PACC Citizen of the Year along with his fellow musician, Robert Frydryk.
On a more personal note, Eddie graduated in 1976 from Westfield State College with a degree in Music Education and he started substitute teaching for various schools in the Massachusetts area. In 1978 he was hired as the full-time music director at Hopkins Academy High School in Hadley, Massachusetts (his alma mater). After 34 years in the teaching field, Eddie retired in 2012, not without numerous accomplishments as a teacher of Music Education. Eddie had more than 60% of the total school population involved in the music program. His High School band received numerous 1st place awards in the Orlando Florida Music Festival, Liberty Bell Festival in Philadelphia, and Virginia Beach Music Festival. Eddie has acquainted his students to the Polish heritage as every year his Marching Band participates in the Pulaski Day Parade, in Northampton, Massachusetts. He also introduced some of his students to Polka music. He had four former students play for their "band director" in the Eddie Forman Orchestra.
He also received prestigious awards for his contribution as a Music Educator. The Lions Club of Hadley, Massachusetts honored Eddie Forman in 1989 with the Citizen of the Year Award. In 1997, he received the Distinguished Alumni Award from Hopkins Academy. In 2011, Eddie was presented with the Pioneer Valley Excellence in Teaching Award and the Hopkins Academy class of 2012 presented Eddie with the Life Time Achievement Award. In Eddie's honor at his retirement party the Hopkins Academy School Committee dedicated the High School Music room as the "Edward W. Forman Music Room".
In 1979 he married Carol (Adase) Forman from Roselle Park, New Jersey. Carol was also involved in Polkas. She taught Polka dance lessons and Carol had a popular dance group in New Jersey for eleven years, called the "Polka Dolls". She is now an intricate part of the E.F.O. enterprise.
The Eddie Forman Orchestra has one of the largest followings in the New England area. Eddie has been quoted saying: "It is people like you that have kept me playing for all these years, and as long as you are here, so am I." Eddie credits not only his musical talents, but his followers, his wife Carol, and the musicians in his orchestra for his success. He is known for his standard Polkas with Polish lyrics. He has one of the hardest working bands giving the fans an abundance of music. Their breaks are few and short.
Eddie is one of most dedicated, talented and ethical musicians in the Polka field. He takes pride in his Polish heritage and he takes pride in his ability to compose, perform, and commit to a life time of Polka music.
031518-090921-110722